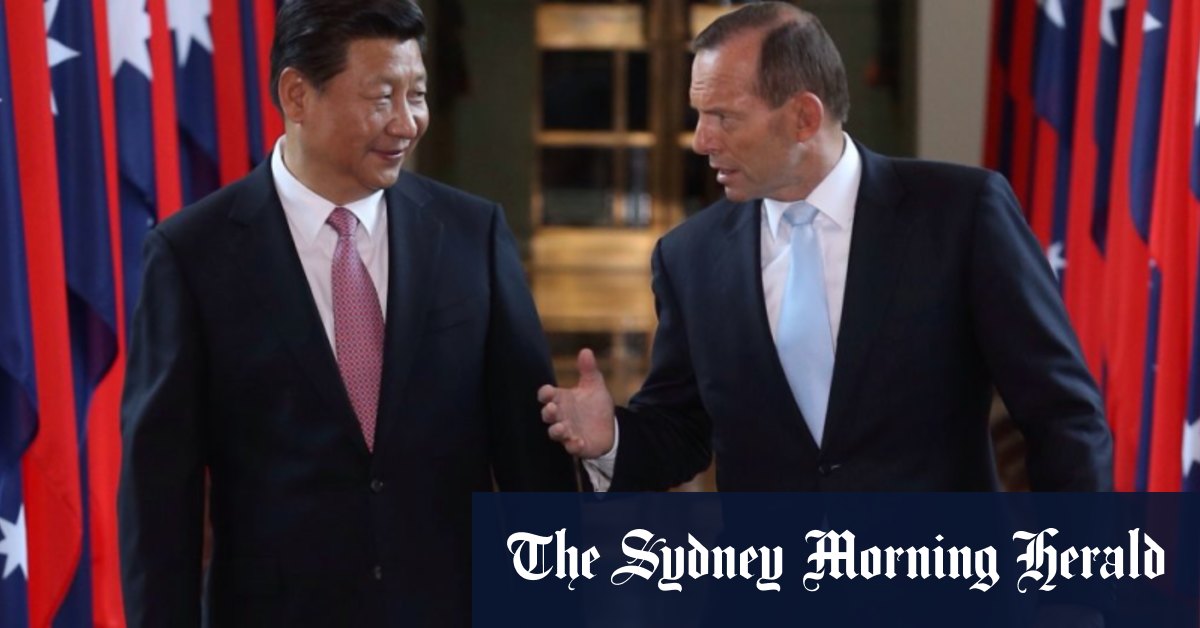 Abbott hosted Xi Jinping in Canberra when he was prime minister in 2014 as part of negotiations over a China-Australia free trade deal, but labelled the Chinese President "a new red emperor" in his speech on Friday.
The relationship between Australia and China deteriorated sharply before the coronavirus pandemic after almost a year of disputes over investment deals, national security measures and human rights concerns in Hong Kong and Xinjiang. The Morrison government's call for an inquiry into the origins of COVID-19 deepened a diplomatic freeze that has seen all ministerial contact cut off for more than 18 months.
The Australian government has been cautious in its approach to democratic Taiwan, which China regards as one of its provinces, lest it further inflame the relationship. Abbott's visit last week, which included meetings with Taiwan's President Tsai Ing-wen, was the highest-profile by a former Australian leader in more than five decades. It came after Beijing threatened the island of 24 million by sending more than 100 warplanes towards its airspace over the course of a week.
"Canberra should bear in mind that it is cutting off its nose to spite its face, as meddling in the Taiwan question is a dead end," said China Daily. "Beijing has both the determination and capability to shore up the irreversible trend of national reunification."
The Chinese government lodged "solemn representations" with Canberra on Monday night over Abbott's speech.
Foreign Ministry spokesman Zhao Lijian said Abbott's "immoral and irresponsible" remarks risked inciting confrontation, "drum up the China threat theory, grossly interfere in China's internal affairs and wantonly slander and smear China out of selfish political gain".
China Daily, which is seen as more moderate than the nationalistic Global Times, accused the US, Australia and their allies of "posing a real threat to regional peace and stability".
"By sending warships to sail through the Straits and selling colossal amounts of arms to the Chinese island, the US itself is the one banging the so-called drums of war," it said.
But it also made clear that Beijing's central concern was not the status-quo, where Taiwan operates separately while not being recognised as formally independent internationally, but what it frames as the threat of separatists who want official independence.
Loading
"The message is obvious: Rather than counting on support from the US and its allies, the Taiwan separatists will have to fend for themselves," said China Daily.
"Hence, Abbott's speech should, in fact, serve as a wake-up call for those in Taiwan who still indulge in the daydream that colluding with outside forces will enable them to split Taiwan from the motherland."
Taiwan's government has not laid out any plans for a formal separation and has maintained a policy of ambiguity over its international status to keep the peace.
China has vowed to unify with Taiwan by 2049, a century after it separated from the mainland. The consensus among military analysts is that the probability of war will not increase significantly until the 2030s when China's military capability matches that of the United States.