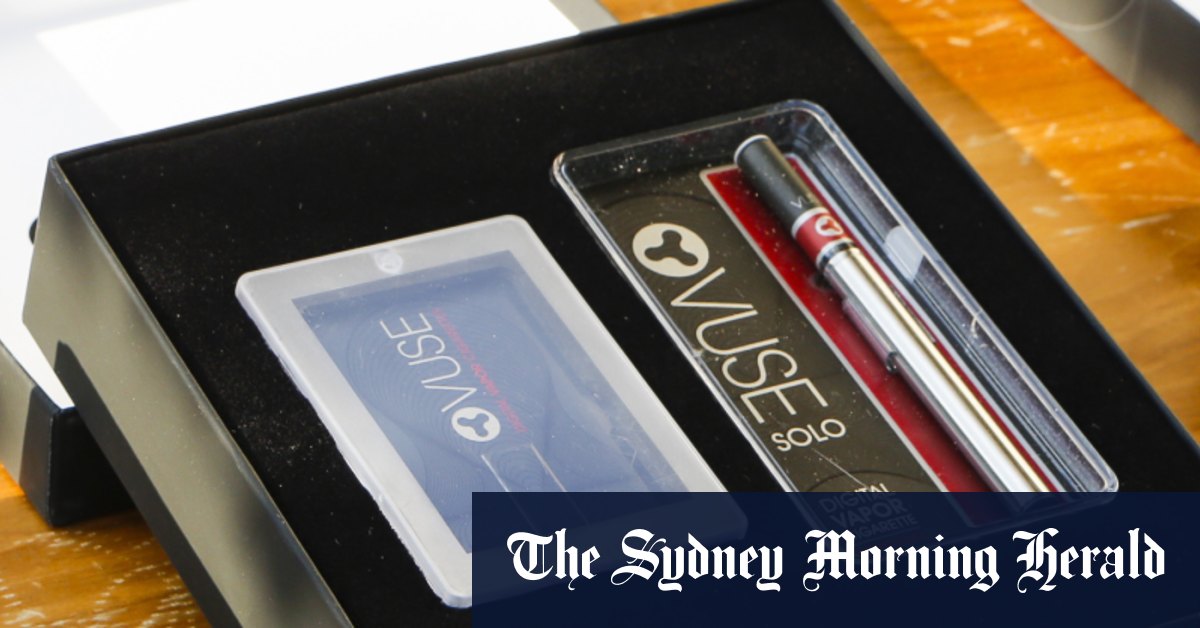 Make or Break
The FDA's decisions could make or break fortunes for cigarette companies, which are increasingly diversifying into alternatives like e-cigarettes and oral nicotine pouches, and for rival upstarts that make competing next-generation nicotine products.
The stakes are also huge for public health. The long-term effects of many alternative nicotine products have yet to be fully studied. On the other hand, traditional tobacco products, which they seek to replace, kill an estimated 8 million people around the world every year, and more than 1.3 billion people still use them, mostly in the form of cigarettes, according to the World Health Organisation.
Advocates of e-cigarettes have said that if an internationally recognised agency like the FDA authorises them, it could speed up a global shift away from smoking. On the other hand, public health advocates say the cigarette alternatives are addicting younger people to nicotine in different form, and potentially dosing them with other little-known compounds, leading to a new cycle of harm.
The FDA has said teen use has been a top concern. In its statement on Tuesday (US time), the agency said that it took note of a recent survey that showed about 10 per cent of high-school students who use e-cigarettes said their brand was Vuse. At the same time, the FDA said, the data showed most of them had started with "flavours such as fruit, candy or mint, and not tobacco flavours," and that this information in particular reinforced its decision to approve only the tobacco-flavoured products.
'Complex Landscape'
"It's a complex landscape," Ben Haas, a partner at Latham & Watkins LLP, said in an interview before the announcement. Haas said the FDA could be sued by tobacco companies if it doesn't approve their products – or sued by public health groups if it does.
Loading
The agency has already authorised a handful of products under its so-called PMTA process, or premarket tobacco product application: IQOS, a heat-not-burn device made by Philip Morris and marketed in the US by Altria; an oral tobacco from Swedish Match; and low-nicotine cigarettes from 22nd Century Group. All of them took two to three years and included multiple rounds of back-and-forth with the companies.
The FDA's decisions may alter the playing field by wiping out competing products. Companies with the most at stake include Altria, the maker of US Marlboros, which has 35 applications for various flavours and nicotine strengths of On!, an oral tobacco product in which it has an 80 per cent stake.
Juul has an application for its vape device, which covers menthol and tobacco-flavoured versions in both 3 per cent and 5 per cent concentrations of nicotine. Its outcome will be closely watched considering Altria has already taken huge writedowns on its Juul investment and forsaken its own vape products to focus on Juul's.
Loading
BAT had a total of seven applications, including some for Velo, an oral tobacco product.
Imperial Brands Plc has multiple outstanding PMTA applications for its MyBlu vaping pods system.
The lack of a decision on Vuse's menthol products will leave companies and investors guessing how the FDA will act on menthol in cigarette alternatives, after the agency said earlier this year that it plans to ban it in cigarettes because it heightens addiction.
American Cancer Society and American Cancer Society Cancer Action Network chief executive Karen Knudsen said in a statement that the organisation remained concerned about the potential implication for youth initiation and lifelong tobacco addiction to high nicotine concentration products.
"While the FDA has issued strict marketing restrictions in an effort to prevent youth exposure, the manufacturer of these authorised products, R.J. Reynolds, has an established track record of circumventing regulation to addict generation after generation of new customers," she said. "Continued post-market surveillance will be imperative to ensure the company complies with the regulation."
Bloomberg