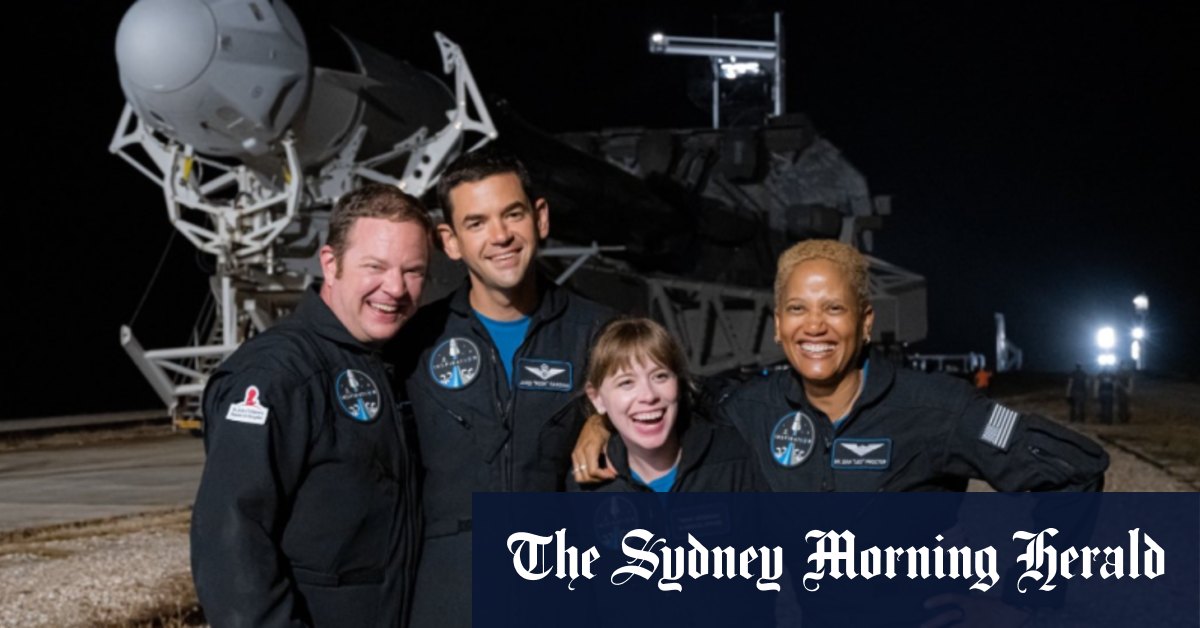 Loading
Isaacman has said he hopes to use the mission to raise an additional $US200 million for St Jude Children's Research Hospital in Memphis, Tennessee, and he has pledged the first $US100 million himself.
A large proportion of the remainder will be raised by auctioning items the crew take into space.
Among the other astronauts will be Hayley Arceneaux, 29, a survivor of childhood bone cancer, who is now a physician's assistant at St Jude.
Arceneaux will be the first person with a prosthetic body part to go into space. She has a prosthesis in her leg.
Loading
Other crew members include Sian Proctor, who won a contest for a ticket, and Chris Sembroski, 42, a data engineer who won his seat in a charity raffle.
The crew will be taking with them 30 kilograms of hops that will be made into beer by Samuel Adams brewery upon their return. Other items will include a ukulele, which will be played in space, and a copy of Time magazine.
During their training, the astronauts have been followed by a Netflix television crew.
The mission will take off from launch pad 39A, the same pad used by the Apollo 11 mission to the moon.
Early in the process, Isaacman spent millions of dollars on a 30-second TV advertisement during the Super Bowl launching contests for people who wanted to be on the flight.
He has said he understands many will see the trip as a "billionaire going on a joyride". But he added: "We're not going to go up with a bunch of fishing buddies. We're not going to do this if we can't make a huge difference for the problems the world's faced with today. We gravitated to St Jude."
It is the latest development in an increasingly bitter rivalry between Musk and Bezos.
Recently, they have clashed over a NASA contract to land astronauts on the moon, who gets to use the historic launch pad 39A and over their competing plans for satellites to provide internet service.
The Telegraph, London