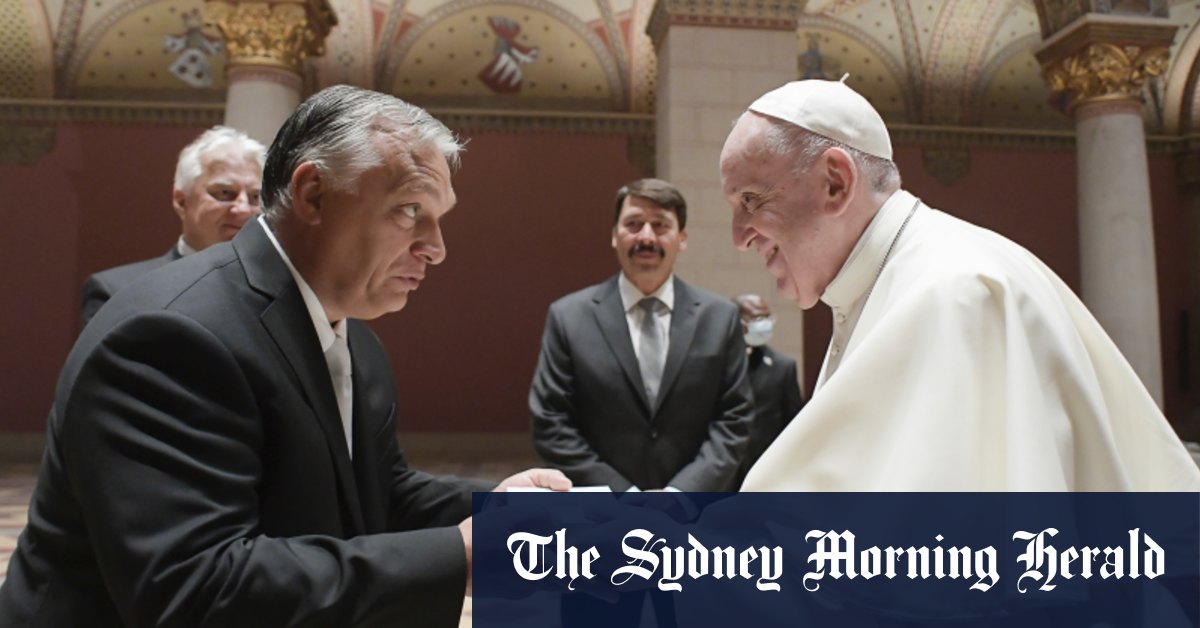 Budapest: Pope Francis said on Sunday that Hungary could preserve its Christian roots while opening up to the needy, an apparent response to nationalist Prime Minister Viktor Orban's stand that Muslim immigration could destroy its heritage.
Francis was in Hungary for an unusually short stay that underlined differences with the anti-immigrant Orban, his political opposite.
Closing a Church congress with a Mass for tens of thousands of people in central Budapest, Francis used the imagery of a cross to show that something as deeply rooted as religious belief did not exclude a welcoming attitude.
"The cross, planted in the ground, not only invites us to be well-rooted, it also raises and extends its arms towards everyone," he said in his remarks after the Mass.
"The cross urges us to keep our roots firm, but without defensiveness; to draw from the wellsprings, opening ourselves to the thirst of the men and women of our time," he said at the end of the open-air Mass, which Orban attended with his wife.
"My wish is that you be like that: grounded and open, rooted and considerate," the Pope said.
Francis has often denounced what he sees as a resurgence of nationalist and populist movements, and has called for European unity, and criticised countries that try to solve the migration crisis with unilateral or isolationist actions.
Orban, by contrast, told the Bled Strategic Forum in Slovenia last week the only solution to migration was for the European Union to "give all rights back to the nation state".