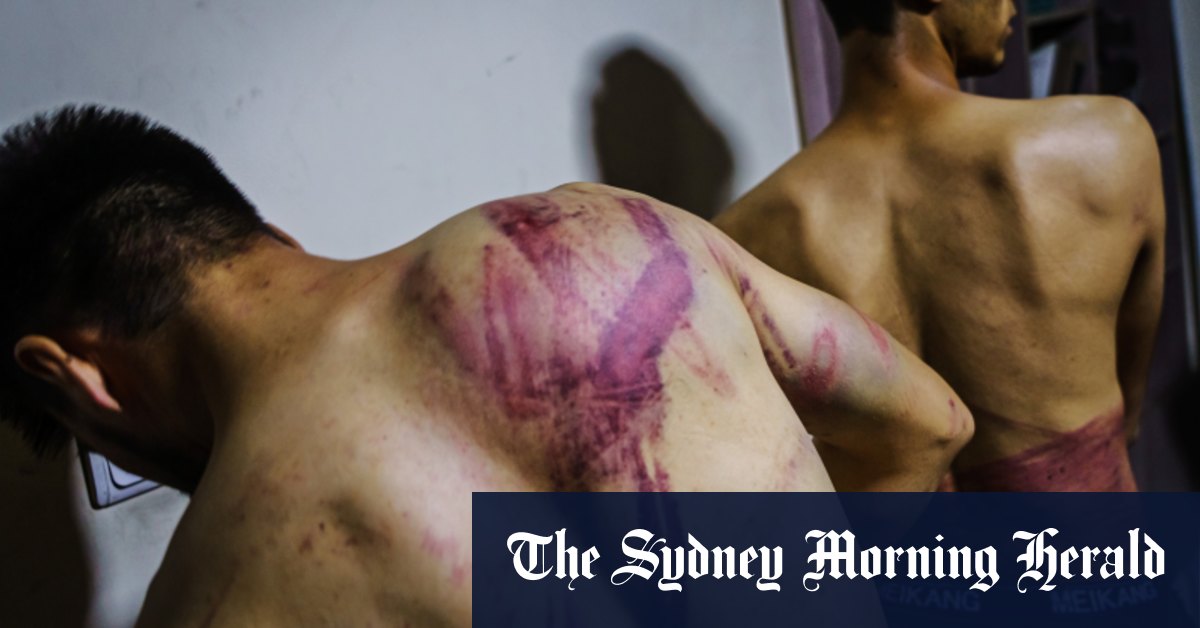 "A lot of Afghans took a huge risk in supporting the democracy project that Australia and its allies launched in Afghanistan," Mr Greste said. "Even if they weren't directly employed by Australia, we have a moral obligation to help, and support them."
Prime Minister Scott Morrison said late last month the federal government would rescue at least 3000 Afghans over the next year, but some media organisations have taken matters into their hands.
The fixer who worked for The Sydney Morning Herald and The Age was rescued last week and, internationally, journalists affiliated with organisations such as The New York Times have been rescued. But local Afghan media are largely stuck. There is pressure being put on G7 leaders and the UN Security Commission to classify Afghan media workers as "at risk".
Christopher*, who worked for the National Radio and Television of Afghanistan, says he and his family are in danger.
Loading
"The program that I was presenting – most of the criminals went to jail after broadcasting the programs," he tells The Sydney Morning Herald and The Age on a video call, through a translator, from Kabul. "These criminals got life imprisonment, death sentences etc. After Taliban took the power, all the prisoners escaped."
Mr Greste's Alliance for Journalists' Freedom and The Right to Know Coalition are not the only groups trying to get assistance. Internationally, organisations such as Ifex, ACOS Alliance, the Committee to Protect Journalists are similarly trying to find ways to rescue media workers.
Mr Haqjo and Christopher have applied for emergency evacuations through Australia's form 842, but are wary the Taliban may not keep a promise to allow people with travel authorisation to leave. The consequence of being captured was experienced by Elizabeth*, a young female Afghan journalist also based in Kabul.
Elizabeth has spent the last few years in journalism working at a large media company that owns a radio network. She was beaten late last month after she was caught by the Taliban.
She says she was threatened multiple times in her career but refused to quit journalism. Several years ago, she was approached by people with covered faces on a motorcycle who asked her to quit.
"I was very scared and when I tried to ask people to help to save me…one of them hit me hard which caused by face and nose to be hurt," she says. "After my screaming and shouting for help, people came to help me and two motorcyclists kicked me hard in abdomen and took my tent with them by force and coercion and disgraced me in front of people.
"Currently, my husband and I are staying in a hidden place in a far remote area of Kabul city that Taliban should not be able to find us," she says. "So many journalists were taken out from Afghanistan. Unfortunately, I didn't know someone who could help me. I tried a lot, but I could not do so.
"The place which my husband and I are currently hiding, we don't have enough food and water to drink."
Like journalists in other countries, some moved from traditional media roles. That was the case for Timothy* who moved from a key position in television to advising roles.
Loading
He says this time the Taliban are more authoritarian. That concerns him because he is known by former presidents and the Taliban, and he actively fought against terrorism.
"Anything is possible – prison, torture – because there is no rule of law. The only important part is to be from their tribe, political group or have linguistic affiliations with them, and you will be judged by what have you said and did in the past against them," he says. "Every one of them has the power to target you in street, your home or any places."
But it isn't just a fear of whether they are found that worries these executives. Mr Haqjo says he can't work in Afghanistan, again.
"Journalistic work requires open space to provide information, research information, review and continuous search in clear, accurate and reliable sources," he says. "But with the current situation, the restrictions and the atmosphere of fear, panic and the influence of audio and visual media, newspapers…all media sections have been severely affected.
"With the current situation in place, I can't continue to do my work due to threats, limitations, censorship and dictatorship."
*Christopher, Timothy and Elizabeth are pseudonyms. The Sydney Morning Herald and The Age have given these journalists anonymity because of concerns about their safety.
The Business Briefing newsletter delivers major stories, exclusive coverage and expert opinion. Sign up to get it every weekday morning.