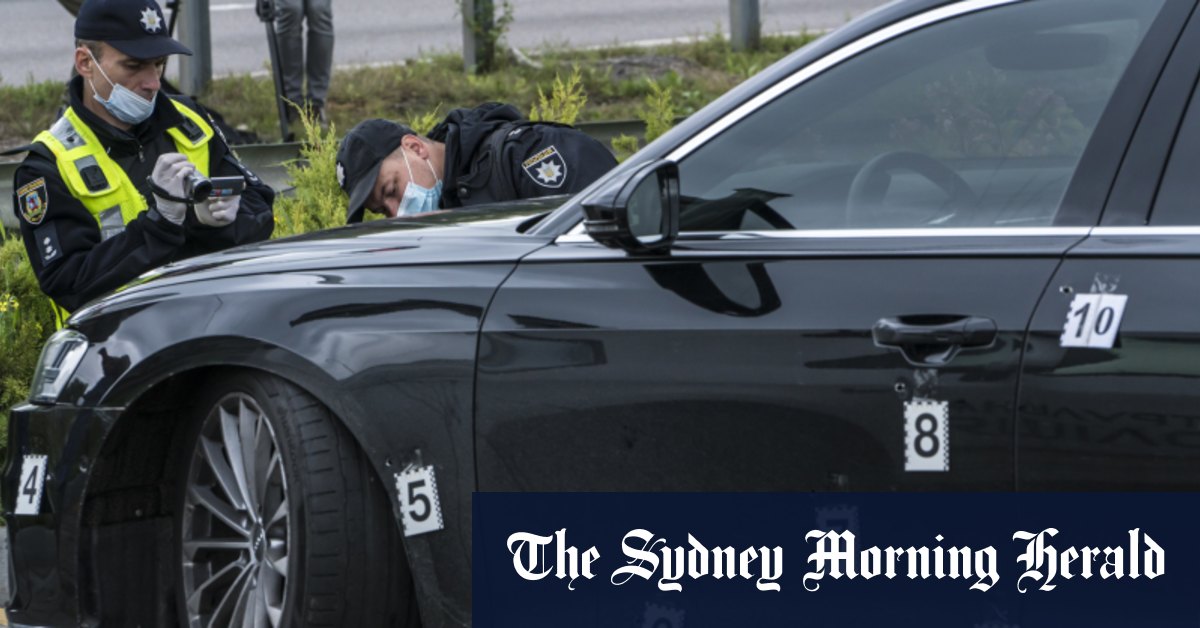 "Frankly speaking, I don't know who is behind this, for now, what kind of forces are maybe involved in this, internal or external. But I don't consider them forces, because it is weakness to send me a message with shots from the forest into my friend's car," Zelensky said.
The Ukrainian president has undertaken several difficult reforms including cleaning up the country's corrupt judicial system and diluting the sweeping power of the billionaire oligarchs over the economy.
Shefir's driver was shot three times but survived and was hospitalised. Shefir told a news conference that the driver saved both their lives by continuing to drive for some distance despite being shot and a tire was punctured in the attack.
"I think he was badly wounded. He was in great pain," said Shefir. "This is a heroic act. At first, in shock, he tried to stop, but I think if we had stopped then we would not be talking to you now. I said, 'drive,' and we drove off."
Shefir said he drives himself to work most of the time, but now he would start travelling with a security detail.
Interior Minister Denys Monastyrsky told the news conference that the shots were supposed to stop the car. If it was stopped after 50 or 100 meters "the consequences would have been unequivocally tragic. The fact that the driver left the zone of fire was what saved his life," he said.
Loading
Mykhailo Podolyak, an adviser in the presidential administration, said the attack could have been designed to deter Zelensky's attempts to limit the power of the oligarchs.
"This policy aims to palpably reduce the traditional influence of [oligarchs] on social processes and to destroy the political and financial groups that openly serve our foreign opponents," Podolyak told Interfax Ukraine.
In May, Ukraine's prosecutor general indicted powerful pro-Kremlin oligarch Viktor Medvedchuk, a close ally of Russian President Vladimir Putin, for treason and a court placed him under house arrest.
Oleksandr Kornienko, the head of Zelensky's political party, said Russian involvement was possible.
"A Russian trace should not be absolutely ruled out. We know their ability to organise terrorist attacks in different countries," he told reporters.
Kremlin spokesman Dmitry Peskov told journalists that speculation Russia may have been behind the attack had "nothing to do with reality".
Zelensky, meanwhile, vowed to press ahead with his reforms undeterred.
"It does not affect the strength of our team, the course that I have chosen with my team – to change, to clean up our economy, to fight crime and large influential financial groups," he said, adding the Ukrainian people had given him a mandate for change.
Zelensky came to power promising to end a war in eastern Ukraine where Russian-backed separatists broke away in 2014, but peace talks involving Russia have stalled.
He has been pushing for NATO membership without progress. Ukraine faced a massive Russian military buildup on its borders earlier this year, with Moscow making it clear it would not tolerate Ukraine joining the Western military alliance.
The Washington Post